Origin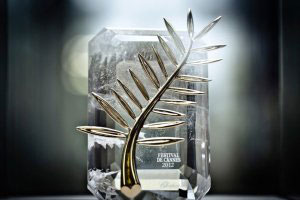 The qualities of the products we handle are already examined in the production region. We visit the suppliers, date palm tree farms personally on location and keep in permanent close contact, for example in order to examine the harvesting time and the care used in processing. No matter if handpicked or technical mass production – our aim is production which is as sustainable as possible in the ecological and social field – with constant high quality.
Transport chain
From the Date palm in the date garden – the dates has travelled a long way! The product is very sensitive and would react to heat and humidity. Safe and product-oriented transport is, therefore, decisive for quality.
By selecting our partners we exclude any possible influences like contamination due to improper packaging and unsuitable intermediate storage of the product. It goes without saying that our goods also arrive at the customer as quickly and as safely as possible.
Sensory testing
Sayadizadeh's family employs "Dates experienced", who have many years of experience in the field. The sensory and visual testing, i.e. the assessment of the wet Dates, the Dates taste as well as the color of the fruit has been carried out since 1920. We subject our Dates to the most modern quality testing available and compare several hundred tastes and quality per day. This enables us to optimize quality and price as well as to develop creative product compositions: Of course, we especially examine the unique taste and quality of the picked world's best organic pure wet black Bam Rotab Mazafati dates (kurma).
Lab analyses
Our Dates are examined regularly by special leading laboratories for undesired residue (e.g. pesticides). All labs are regularly subject to ring tests (self-testing of the labs by independent blind tests). We purposely leave this task to the specialists who dispose over the most modern methods of analyses in accordance with each current state of the art, and have the information required to meet the increasingly comprehensive criteria.